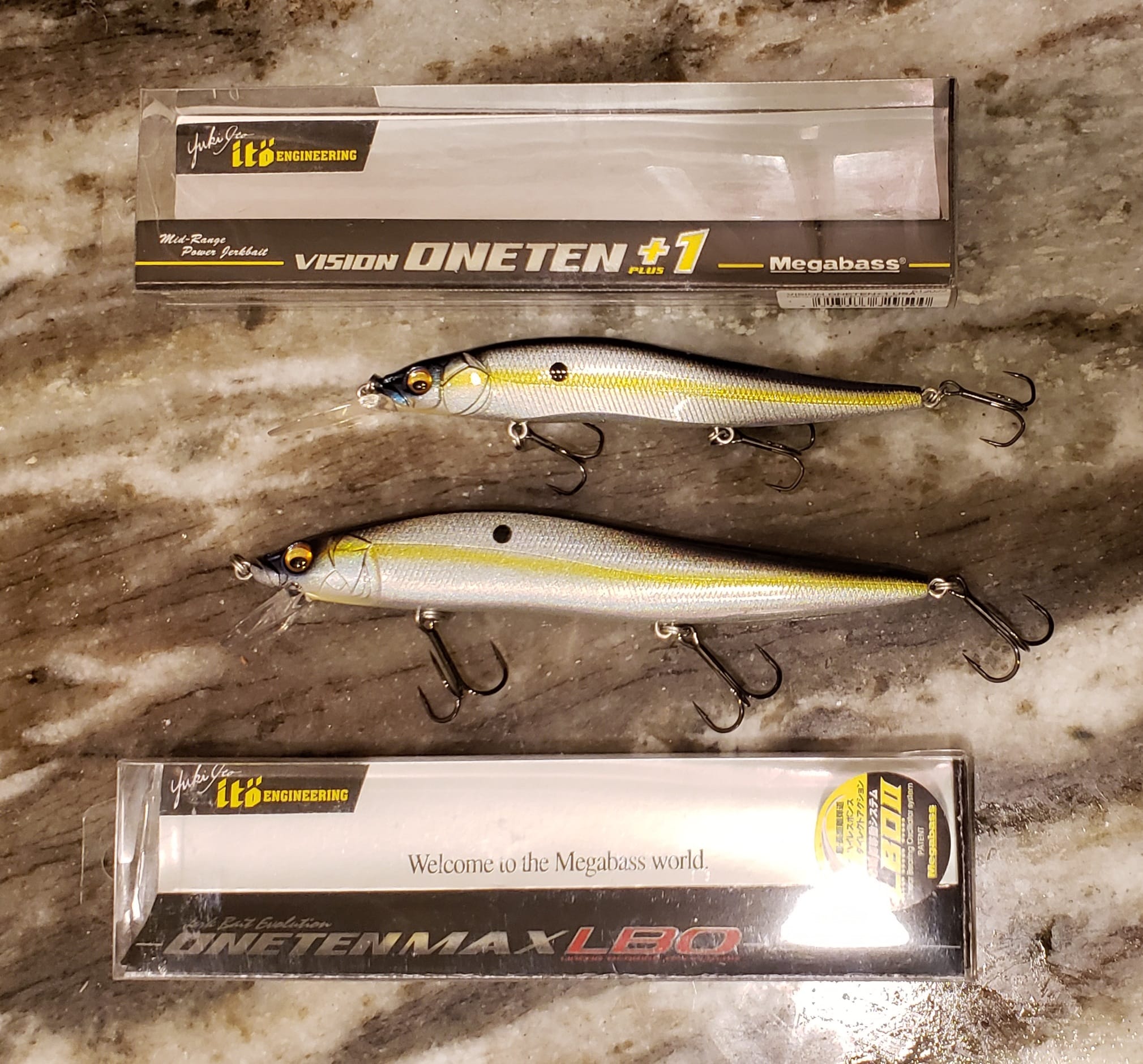 Sometimes it's not always ideal to cast big rubber for big musky like the Bulldawg Pounder, sometimes you gotta go small, especially early summer. They're not always going for gigantic baits...
It's a must, I think, to have a 4000 or 5000 spinning combo for smaller baits like the
Strike King 8.0
and jerking the Xrap SXR 14 or Megabass One Ten Max LBO along with a XXH rod with a Shimano 400 baitcaster to throw Pounders! If you're serious about musky fishing, you'll cover all the avenues of targeting these beasts...
What's unique about Megabass jerkbaits is their unique japanese enginnering, some say the action of these jerkbaits outdoes any jerkbait on the market 10 fold... I was skeptic myself when I put up a very effective glass ghost up against my friend Arcasting when he was using a Megabass 110+1, he outdid me just about every time! There's the reason why they call this jerkbait the money bait, it wins $100,000 fishing tournaments! I gave a shoutout to Strike King on them marketing the Strike King 8.0 towards musky not just big bass, maybe one day I'll send Megabass an email...
There was also another video through Arcasting's archive, where he said he lost like a gigantic 50 inch musky fishing the 9 mile pier of Lake St. Clair using a Megabass S Crank 1.5, again there's something unique about squarebills that musky hone in on, I suspect it's the hard hitting vibration and wobble!
Jeremy Wade found out the hard way, they're not always going for gigantic lures... He caught this big musky using lighter spinning gear and tackle! I think what I'll be doing this year, is buying another
monster lakewood tackle box
, then separating my smaller lures in one bag and my much larger lures in another bag... Always switching between them to find what they're biting on!
Robbie and Lee from Todays Angler have explained this thoroughly, always good to use smaller micro baits sometimes!
Last edited: