I'm so happy to see more musky anglers starting YouTube channels, just recently a friend sent me this video of a monster musky that Buck Fishes caught on the Detroit River, what a tank. Ended up measuring 51 inches long, he actually caught a 48 1/2 inch musky before that, all on a
White Restless Rider
that his brother snagged and found from the morning, now is that incredible or what? Buck said he was throwing all types of lures and nothing was working until he tried that Restless Rider, I might have came across that fishing company a year or so ago, but I don't think Restless Riders is a popular known big rubber to use on Lake St. Clair or Detroit River musky, that may all change after seeing this video. He actually ended up winning the
Restless Rider Challenge
with that musky!!!
I know white in general is a great color to use on musky on Lake St. Clair, I seen Robbie from Todays Angler come to Lake St. Clair last year and just kill it with the
White Chaos Posseidon
, plus I always did well with my white custom spinnerbait. What's unique about the Restless Rider is the long thick twister tail up top and sort of the paddle tail down below, the action obviously drives the musky nuts, because Buck basically caught two 50 inch musky in a day with that lure. And if you look at how that musky hit the Restless Rider on the followup, absolutely smashed it!
I'll say this, fishing for musky at Metro Park is a beautiful place in the fall, with the leaves on the tress changing colors, and it overall being a much larger park to fish with many different spots. However, when you have a small park pitted right next to the much popular Sturgeon hole where all the musky and sturgeon congregate through the multiple seasons, well yeah you basically have one of the best shoreline musky spots on the lake/river. I see musky fishermen there from the beginning of summer all the way until freeze out in December! There's tons of Lighthouse Cove musky videos on YouTube as well, which is another awesome Canadian to fall fish for big musky.
Bottom line is, the Detroit River produces some huge musky, the consistency from my experience seems to be so much better on the River versus the Lake. I mean the new lake record was recently broken by Jason Quintano with his 57.25 inch musky, but I still think there's much more consistency in the river or at least on the mouths of the rivers. I've heard Jon Bondy say he's seen a 60 incher surface out on the Detroit River and that's why he uses a steel leader!
It's exciting times, because as more anglers practice catch and release, it seems each year the musky keep getting bigger and bigger. It would be nice to finally see a world recordcome out of the Detroit River or Lake St. Clair.
Anyways, congratulations to Buck Fishes, be sure to head over to his
channel and subscribe
. He's also a multispecies fishermen, so he's got a wide variety of content from the Detroit River, including some nice size bass and walleye. It's definitely a different experience fishing from the Dirty D, you just never know what you might catch, I guess could say Buck Fishes caught two PBs in one day!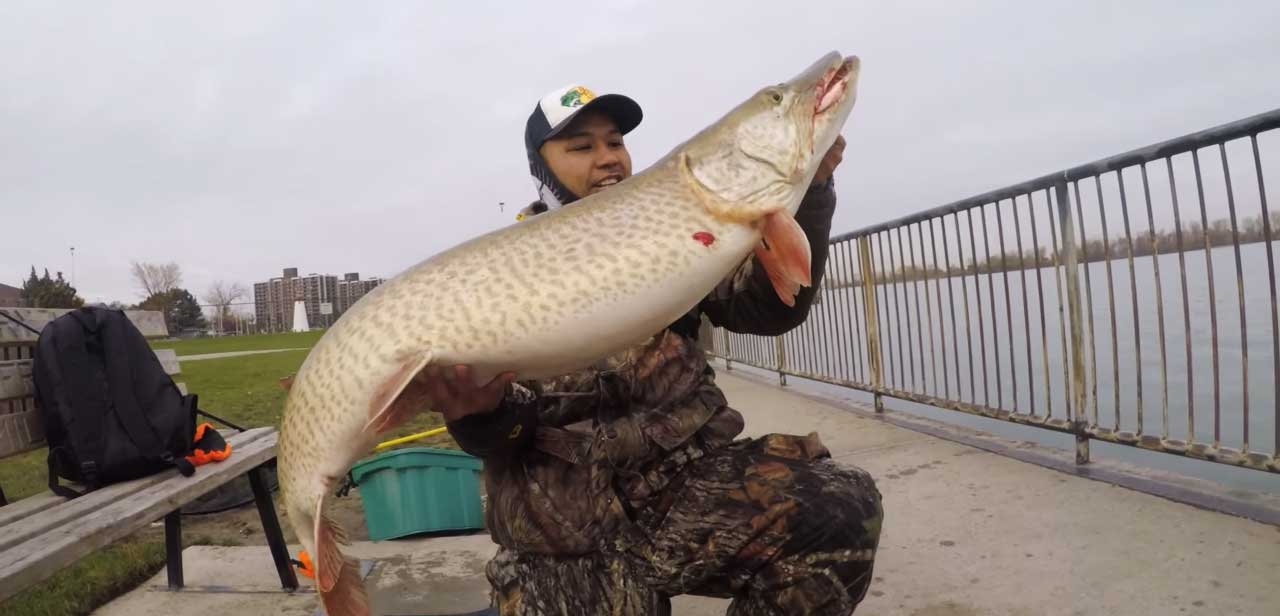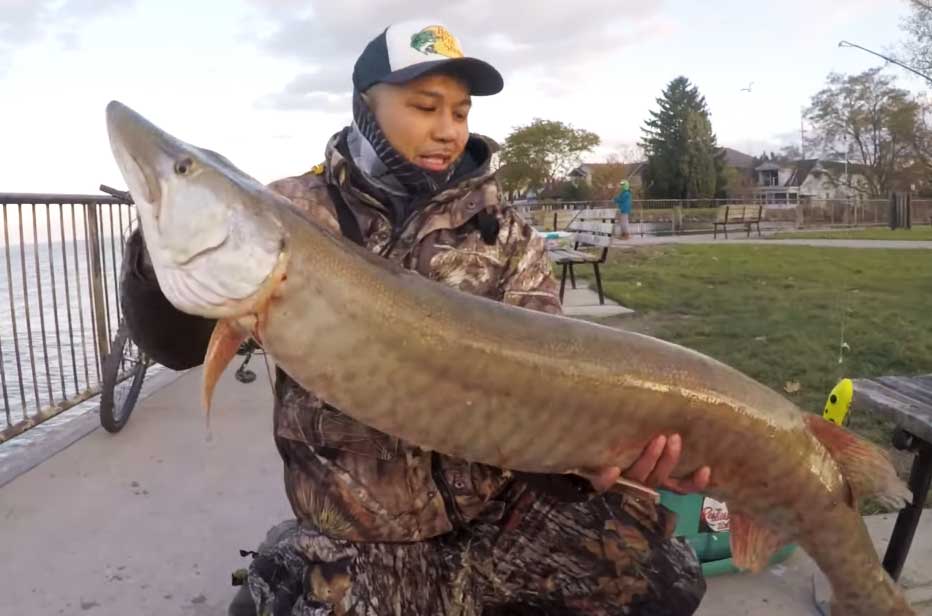 Last edited: